Bem-vindo ao ELASTIK TRIBE
Olá! Como na maioria das comunidades online, tens que criar um registo para aceder a todo o conteúdo do fórum. Caso tenhas alguma dúvida ou dificuldade em fazer login com uma conta antiga podes contactar-nos através do endereço admin@elastiktribe.org.
Estika-te mas com juízo.

5 a 8 de Setembro - Insomnia Electronic Music Festival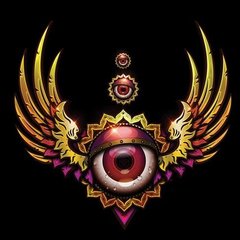 ۞ INSOMNIA Electronic Music & Art Festival ۞ 
Welcome to the 7ª Edition "Higher consciousness"
Your journey into one of the most iconic music festivals in Portugal starts here.
Insomnia Music festival started in 2013, this year we celebrate our 7th edition and we want to invite you to join us. 
Why? 
Location: The Festival is in Portugal, blessed with amazing weather and beaches - the whole world has heard about Portugal by now. To make things even sweeter the venue itself is stunning, as the photos illustrate - located on the side of a mountain, surrounded by trees with amazing natural pools and a river.
Music: We are proud to present an amazing line up every edition. This year is special and so are all the confirmed acts that we will have performing on stage. You can have a look at all the confirmed acts on our website.
Performance groups: Insomnia is proud of the performance groups we host every edition, we feel they bring some more magic and a wow factor to the whole event. Be on the lookout for them as they tend to the very illusive.
Decoration: This year we are very proud to announce that the decoration and stage will be the creation of Artscape. Carin Dickson and her team are some of the world's leading decorators and we are both exited and proud to have them with us this year.
Looking forward to seeing you on the Dance Floor!!!!!!! 
 
Much Love & Respect
Insomnia Electronic Music & Arts Festival Team
۞ DANCE GATE ۞ 
༺EAT STATIC༻ 
Special Live Act
 ༺GMS༻   Special Retro set
Stereo Society 
༺TRISTAN༻  
Nano Records
༺KILLERWATTS༻
Nano Records
༺AVALON༻  
Nano Records
༺ALTRUISM༻
Nano Records
༺VIBE TRIBE༻
Mainstage records
༺SPACE TRIBE༻  
spacetribe music
༺LAUGHING BUDDHA༻
Nano Records
༺MAD MAXX༻
United Beats records
༺ATRIOHM༻
Parvati Records
༺MAD TRIBE༻  
TIP records
༺SUPERMODULE༻
TIP records
༺WHIPTONGUE༻  
Looney Moon records
༺GIUSEPPE༻
Parvati Records
༺1200 MICS༻  Dj set
Tip Records
༺U-RECKEN༻
Dacru Records
༺DIGICULT༻  
Dacru records
༺BOOM SHANKAR༻  
BMSS records
༺PARANDROID༻
Parandroid music
༺DELIRIANT༻  Retro set
Nexus Media
༺MEKKANIKKA༻
United Beats records
༺WILL O WISP༻  
Dark Prisma records
༺X.S.I. ༻  Retro set
United Beats Records
༺STRYKER༻
United Beats Records
༺HYPEREGGS༻
Looney Moon records
༺DHARMA༻  
Looney Moon records
༺U-RECKEN vs DIGICULT༻
Dacru records
༺MYSTERION༻  
Dark Prisma
༺MEKKANIKKA vs STRYKER༻  
United Beats records
༺TECHNICOLOR༻
Nexus Media
 ༺GIZMO༻  
Dark Prisma
༺YESTERMORROW༻
Iono Music
༺MODERN8༻  
Tesseract studios
༺KIN༻  
Techsafari records
༺D-MANIAC༻
Locobot records
༺EXOLON༻  
Bmss records
༺ARKADIA༻  
Samaveda
༺HYDRA E༻
Reversible records
༺TERRATECH༻  
Urban Antidote
༺HOLOPHONIK༻  
Holophonik music
༺GANDHABBA༻  
Kunayala bookings
༺ALIENN༻
Global Army records
༺SYNERGIES༻  
Samaveda
༺BUNKER JACK༻  
Bmss records
༺A-MUSH༻
3d Vision records
༺ANESTETIC༻
Nano records 
༺GANEISHA vs PSYDREAM༻  
Magnetika Agency
༺MAD MIKE༻  
Samaveda
༺FULLY༻
Samaveda
༺XAMÃ CIRCUS༻  
Samaveda
༺SORASWATT༻
༺JAHGALI vs GOAACEN༻
Goa Madness Records
༺SAKEN༻
Tweaked Records 

Art decor by: ༺ARTESCAPE༻ (South Africa)
۞ MYSTIC GARDEN ۞ 
Artists to be announced ...
۞ LOCAL ۞
Portugal
Coimbra / Oliveira do Hospital
Parque Campismo de São Gião - Camping Park São Gião
https://www.facebook.com/ParqueDeCampismoDeSaoGiao?fref=ts
✹✹✹ Rota ✹✹✹
De Lisboa/Porto entrar A1 sair em Coimbra Norte , segue o IP3 direção Viseu. No IP3 sair para IC6 Covilhã/ Oliveira de Hospital. No IC6 segue para N17 Oliveira do Hospital. Depois segue as nossas setas.
GPS :: 40º 20'47"N -7º48'28"W
Faça o seu próprio itinerário em:
www.viamichelin.com
Transportes públicos até Oliveira do Hospital:
www.rede-expressos.pt
Taxis - Oliveira do Hospital:
Tel. - 961900233 // 919355880 // 969021970

۞ TICKETS ۞
> Pre sale 
Phase 1 - 40 euros
from December 1 until sold out
Phase 2 - 50 euros 
Phase 3 - 60 euros
> At the door -70 euros 

۞ Ambassadors ۞
➢ Carolina Magalhães 
https://www.facebook.com/visualab.decor
ancarol27@hotmail.com
➢  Cristiano Fernandes (Alijó / Vila Real)
https://www.facebook.com/cristiano.fernandes.1276
➢ Pedro Lages (Viana do Castelo)
https://www.facebook.com/pedro.lages.12?fref=ts
pedro_lages@msn.com
➢ Nuno Carvalho (Felgueiras / Guimarães) 
https://www.facebook.com/nuno.carvalho.355?fref=ts
psy_visions@hotmail.com
➢ Duarte Saraiva ( Porto ) 
https://www.facebook.com/duarte.saraiva?fref=ts
beonpsy@gmail.com
➢ Daniela Martins  ( Porto ) 
https://www.facebook.com/danielamartinsxcore
danielamartins.sasha@gmail.com
➢ Bruno Borges 
https://www.facebook.com/profile.php?id=100013903903642
brunordmborges@gmail.com
➢ Sofia Cirineu (Aveiro) 
https://www.facebook.com/sofiacirineu
Sofia.cirineu@gmail.com 
➢ Pedro Santos  (Coimbra ) 
https://www.facebook.com/pedro.santos.50364
novesantos@hotmail.com
➢ Fábio Gouveia  (Oliveira do Hospital/ Seia ) 
https://www.facebook.com/fabio.f.gouveia.5
➢ Maria Jordão (Leiria)
https://www.facebook.com/maria.jordao
minesjordao3@gmail.com
➢ Margarida Ventura (Lisboa)
https://www.facebook.com/margarida.ventura.3
amargaridapbcv@gmail.com
➢ Nasser Abibo (Lisboa)
https://www.facebook.com/nasser.abibo
nasserabibo69@gmail.com
➢ Mastering Lisboa (Almada)
https://www.facebook.com/masteringlisboa/
➢ Bé Nunes ( Guarda) 
https://www.facebook.com/be.nunes.56?fref=ts
benunes@sapo.pt
➢ Sara Duarte (Alentejo e Algarve) 
https://www.facebook.com/sarinha.silva.35

۞ OFFICIAL VIDEO ۞
!!Official Video!!! INSOMNIA.Electronic Music Festival 2017
!!Official Video!! INSOMNIA.Electronic Music Festival 2016
!!Official Video!! INSOMNIA.Electronic Music Festival 2015
!!Official Video!! INSOMNIA.Electronic Music Festival 2014
!!Official Video!! INSOMNIA.Electronic Music Festival 2013 
۞ SOUND SYSTEM ۞
FUNKTION-ONE
https://www.facebook.com/ommatias
۞ CONTACTS ۞
Web site : www.insomnia-festival.com
Phone: +351 915405947
E-mail:
info@insomnia-festival.com
tickets@insomnia-festival.com
artists@insomnia-festival.com
market@insomnia-festival.com 
Não são permitidos animais no recinto de todo o festival 
Animals are not allowed in the enclosure of the entire festival
---
Photo Information for 5 a 8 de Setembro - Insomnia Electronic Music Festival