Bem-vindo ao ELASTIK TRIBE
Olá! Como na maioria das comunidades online, tens que criar um registo para aceder a todo o conteúdo do fórum. Caso tenhas alguma dúvida ou dificuldade em fazer login com uma conta antiga podes contactar-nos através do endereço admin@elastiktribe.org.
Estika-te mas com juízo.

29 Agosto - Suti Festival 2019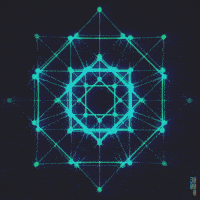 Suti is an intimate, forward-thinking gathering focused on nurturing artistic self-expression. 
At its best, festival culture provides a vehicle for healing. We co-create safe spaces in which we can open ourselves and form meaningful connection with others. We find inspiration and knowledge useful for pursuing life-paths that feel more authentic to us and more connected to who we really are. We catch glimpses of what human culture could become as we reclaim our collective heart. 
We unify in bubbles of positive energy and heal rifts, both inner and outer, through the age old vehicle of celebration. We sense a lineage back to our most distant ancestors, kicking up dust in the moonlight, celebrating their humanity and place within the cosmos.
In 2019 we hope you will join us for our second edition - once again digging deep into diverse and imaginative psychedelia including techno, psy-bass, dark prog and chillout.
Lineup (so far):
Electrypnose (CH) - zenon and chill sets
Land Switcher (FR)
Breger (DE)
Airi (CH) - zenon and bass sets
Kliment (BU)
Master Minded (IS)
Bumble (AU)
Quanta (UK)
Akasha (UK)
Sumiruna (AU) - zenon and bass sets
Xompax (MX)
Manu Ferrantini (FR)
Sergio Walgood (PT)
Balance (PT)
Medular (MX)
Sigil (UK)
Code Therapy (PT)
Luis M (PT)
Lumen (AU)
Axon (AU)
Yechidah (PT)
Floating Machine (PT) - techno and chillout sets
Crennwiick (PT)
Extra Mind (DE, FR)
Tummy Talk (UK)
Dreamfaerie (US)
Sutekh (UK)
Ganeisha (PT) - techno set
Grobi (DE)
Actarus in Tech (FR)
Allix (BR)
Plurgrim (PT)
Unmatter (PT)
Iain Dub (UK)
Cajarana (PT)
Flow (SP)
Guy Zappa (IS)
Addsimeon (UK)
Clandestina (IT)
Fabio UFO (PT)
Liquid Shape (PT)
Iva Tachyon (PT)
Andrei (PT)
Trala Lama (NL)
Cosmic Dust (FR)
Purple 9 (UK)
Canopus (UK)
Schnoo (UK)
Dances With Moves (BE)
Timo (DE)
Monsieur de Brion (PT)
Jaguari (PT)
Elmo in the Dark (BE)
Akira Arasawa (JP)
Loki Galactic (UK)
Pandallanis (PT)
Yuxibu (PT)
Metacognition (UK)
Asia (PL)

Decor:
Suteam deco
Somethingroovy - SomethinGroovy
Geomatrix Design - GeoMatrix Design
Crystal clear sound by Chaka Sound - Chaka Sound
Two stages of music and workshops
Marketplace
Large kids/family area
Massage/healing area
Free camping (mostly shaded)
River swimming
Shaded dancefloors
APPLICATIONS: 
Volunteers - https://goo.gl/forms/gqnw5WPmY2UE1amv2
Workshops - https://goo.gl/forms/EahEtZTwAZIzXwpt1
Marketplace - https://goo.gl/forms/Nr3it5Ew8oOQa5qv1
Restaurants - https://goo.gl/forms/HUo0YetUg8GEhOl82
Applications for art installations/performances will be open very soon.
We will not be accepting any more applications for musical performance or DJs for Suti 2019 but thank you to everyone who applied.
TICKETS:
Phase 2 - 55 euros (limited to 300 tickets or 31 May)
Phase 3 - 70 euros (until 20 Aug)
At the gate / 85 euros (if capacity still available)
Tickets can be purchased online at  www.festicket.com/hosted/festivals/suti-festival/2019/shop
or in Portugal via you local ambassadors:
Guarda / Covilhã:
Isabel Nunes - benunes@sapo.pt
https://www.facebook.com/be.nunes.56
Lisboa:
André Vidal - andrei@tuta.io 
https://www.facebook.com/andrei.digital
Algarve:
Bruno Silva - neigh3our@gmail.com
https://www.facebook.com/Bruno.MECCANO
Coimbra:
César Coelho - plurgrim@gmail.com
https://www.facebook.com/plurmatter
Setúbal: 
Ivã Crispim - iv.crispim@gmail.com
https://www.facebook.com/ivadj
Porto:
Manuel Batista - mbatista1@gmail.com
https://www.facebook.com/manuelpbatista
Porto:
Raquel Espanhol - ganeisha@gmail.com
https://www.facebook.com/ganeisha.rakel
Peniche:
Yano Santos - ianopsy@hotmail.com
https://www.facebook.com/yanno.santos
---
Photo Information for 29 Agosto - Suti Festival 2019