5 a 10 de Maio - The Initiation Journey - Men's Integration Immersion - Portugal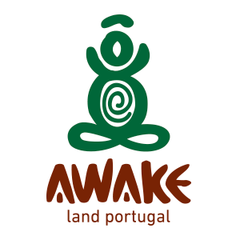 The Initiation Journey
Men's Integration Immersion
Portugal - May 5-10, 2020

A Call to MEN! Head, Heart & Balls!
One of the things most missing on the planet is healthy, initiated men who know how to stand together and help birth a civilization where the masculine and feminine energies are fully honored, integrated and celebrated. Our future depends upon it.
Like all transformations, it begins as an inside job - offering ourselves to the evolutionary fires of initiation so that we become what we seek to bring into the world. This is the sacred journey of the modern spiritual warrior.
Old styles of masculine leadership are failing. The emerging leaders are not the ones who think they know where we are going. They have already arrived. Both the king and queen archetypes are fully embodied in them so that the future naturally unfolds from their hearts. They can stand for the whole because they are whole.
During these five days you will go through a series of experiential journeys designed to support you in initiating yourself into that wholeness.
This event is for men who are already engaged deeply with their soul work, their emotions, heart and their sexuality.
This is integration work.

If you are a man who has already gone deep into masculine archetype work, this goes deeper. This looks at the core underlying issues that lay at our base. The issues that we as men disconnect from and create trouble and issues in our business, personal and relationship life.

This is an initiation journey that shifts your entire world.
Come with an open mind.
Come with a deeply loving heart ready to immerse as a community of brothers.

"It's changed me as a person where I used to hide my authentic self to protect myself and now I feel free to express myself. This is true freedom and the best thing to happen to me in 30 years." - D.T.

Sign up here: https://www.trybooking.com/BHYZT

Some of what this event will cover:
- Healing past wounds so you can have healthy conscious relationships
- Creating Deep Brotherhood that lasts far beyond a week
-learn how to healthily move dark masculine energy in your body
- Shifting your old roles, identities and patterns to be able to feel safe to live from your heart, not your head
- Exploring the journey of being the one you have been seeking as you transition from your personality to come home to your soul.
- Letting down your walls and barriers with other men: Experiencing true vulnerability
-Feeling a deep sense of community in brothers
- Understanding your inner masculine/feminine polarities
-discover & love your inner predator
- Deepening into your own self-love journey with your own inner man & woman to evolve and integrate them.
- The importance of boundaries and consent to allow for much deeper healing
- Conscious communication practices to create more vulnerability and emotional safety
- How to hold space whilst being in feminine energy or masculine energy
-Powerful tantric rituals opening your heart to the power of your seed
- Opening the feminine (within a man) to her vulnerability, surrender and receptivity.
- Awakening the masculine to his full presence, purpose and power

"This work restores my faith in humanity. The courage, passion and unconditional love that I have witnessed through this process journey, gives me great hope for the future. In men and their ability to feel deeply, to love and to live from authenticity of the awakened heart, In doing so, men are becoming the catalysts for deep healing of our society's soul." - U.H.

****Booking price online in AUD*******
Cost: TRIPLE
800 € Regular, 700 Early bird (ends March 5th)

DOUBLE
950 € Regular, 850 (Early bird (ends March 5th)

SINGLE ROOM
1300€ Regular, 1200 (early bird Ends March 5th)

Includes accommodation & meals for 5 nights, 6 days.

****Booking price online in AUD*******


Start time: 18:30 5th May, 2020
Finish time: 12:00 10th May. 2020

*a non refundable deposit of 400 € to confirm spot. This retreat will fill up, as there is only space for 30 men.

More info on the facilitators and the content:
http://www.aaronkleinerman.com/men-an-initation-journey/

Aaron Kleinerman
Aaron Kleinerman is a Transformational Sex and Relationship Coach, Facilitator & Speaker. He has learned from the great masters in the field of sexuality and transformation, including earning a master's degree in spiritual psychology. Aaron went from being a licensed captain navigating ships to a sexual behavior and movement specialist navigating souls. His workshops, retreats, sessions and speeches help humans integrate body movement, psychology, sexuality and spirituality. He speaks and teaches honestly and transparently so that others can unlock the real reason for their human existence. Aaron has dedicated his life to helping people awaken to love and remember their soul's unique gift.

Kadesh Aviv Orin:
A Wild philosopher. Integrates scientific approach with spiritual wisdom, to research consciousness and our s€xual nature. This in turn supports people's empowerment to know themselves better and discover deeper the essence of their peace and vitality.
Over the last 20 years, Kadesh has practiced Tao & Tantra as a way of living, and has facilitated individuals and group processes in 15 countries. Kadesh is also a psychotherapist, natural healer, Yoga instructor and wellness coacher.

Xavier de Forceville
Xavier is a powerful Love Warrior dedicating his life to being a channel through which Love can manifest. He practices everyday with many different tools and modalities to continually deepen into his capacity.
Xavier upgraded a Space Engineering career in France 20 years ago by embracing passionately a life, love and spiritual quest in Australia and in over 30 countries around the world. He is studying, practicing and sharing everything that can help living a more empowered abundant and loving happy life on this planet.
With full presence and gratitude and leading by example Xavier is working to heal and teach in the areas of abundance, presence, sacred sexuality, and the power of the divine Masculine and Feminine. Studying as much as possible and being in service to love on a daily basis, he is passionate about sharing his gifts with those ready to upgrade their life.

Testimonials about the retreat:

"This Men's Initiation is like no other I have attended.
During this 5 days I experienced myself coming alive in all these new ways. To be in touch with my feminine is to find my juiciness and sensuality coming alive, and to enjoy the pleasure and flow of my body and emotions.
Then to be witnessed, held and loved by a group of brothers in permission was transformational."

Email Aaron with any question:
Thesoulnavigator@gmail.com

Cancellation policy:
Deposits & retreat payments are non-refundable.
Cancellation policy as per Terms & Conditions available at check out.
*tickets are transferable only before event starts.
https://www.facebook.com/events/597516337393545/
---
Photo Information for 5 a 10 de Maio - The Initiation Journey - Men's Integration Immersion - Portugal